Georgia Science Standards
The Science Georgia Standards of Excellence are designed to provide foundational knowledge and skills for all students to develop proficiency in science. The Project 2061's Benchmarks for Science Literacy and the follow up work, A Framework for K-12 Science Education were used as the core of the standards to determine appropriate content and process skills for students. The Science Georgia Standards of Excellence focus on a limited number of core disciplinary ideas and crosscutting concepts which build from Kindergarten to high school. The standards are written with the core knowledge to be mastered integrated with the science and engineering practices needed to engage in scientific inquiry and engineering design. Crosscutting concepts are used to make connections across different science disciplines.
The Science Georgia Standards of Excellence drive instruction. Hands-on, student-centered, and inquiry-based approaches should be the emphasis of instruction. The standards are a required minimum set of expectations that show proficiency in science. However, instruction can extend beyond these minimum expectations to meet student needs. At the same time, these standards set a maximum expectation on what will be assessed by the Georgia Milestones Assessment System.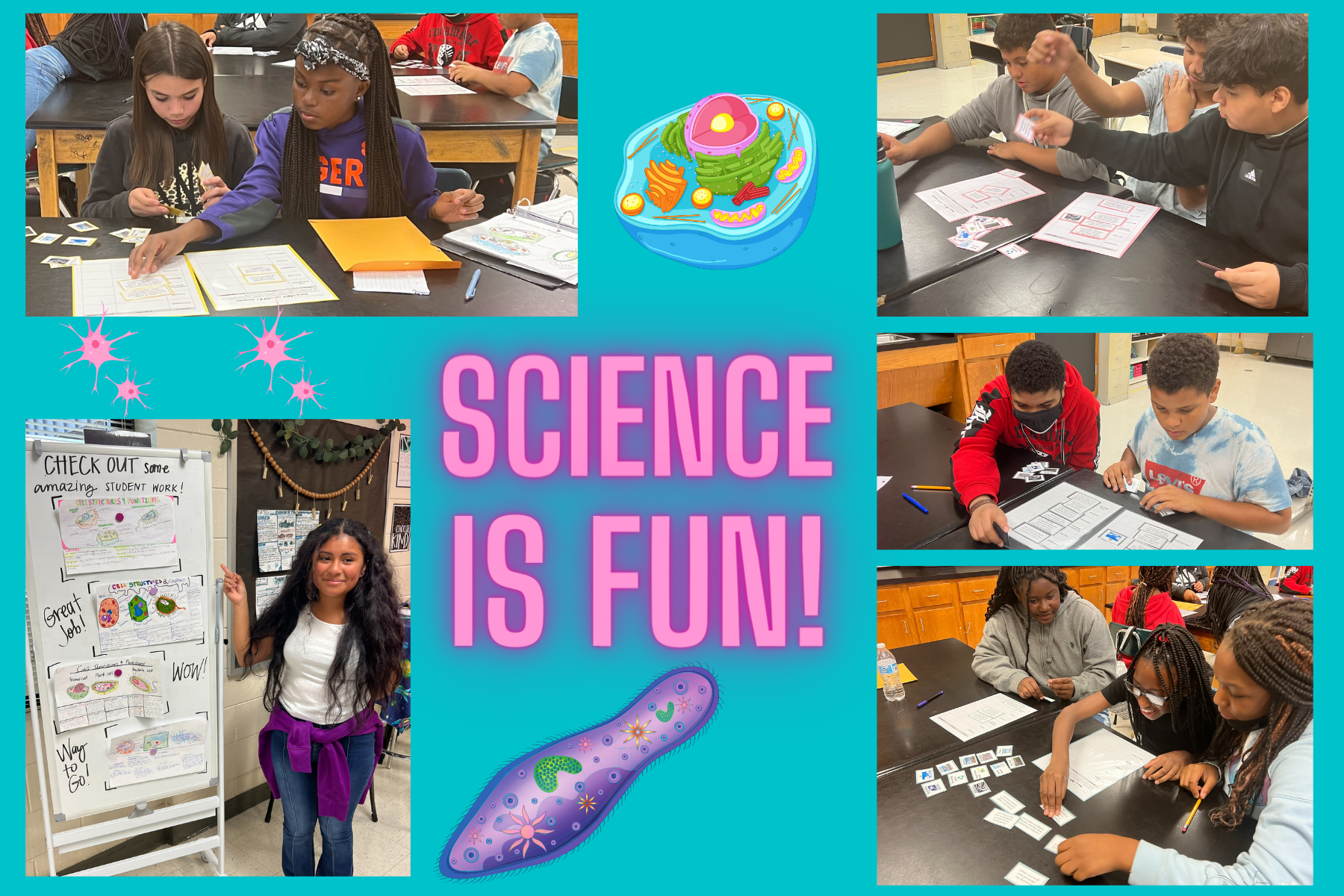 Seventh grade students from Northside Middle School work on their "How is the cell like a city" sort. This is an activity that allows students to use their knowledge on cells to make connections to parts in a city (i.e. the nucleus is like city hall).
Another student points to her cell concept map, where she organized her findings throughout the unit.
Mrs. Yeager's 6th grade gifted science class at Bonaire Middle School participated in a Weathering, Erosion, and Deposition lab using chocolate chip cookies.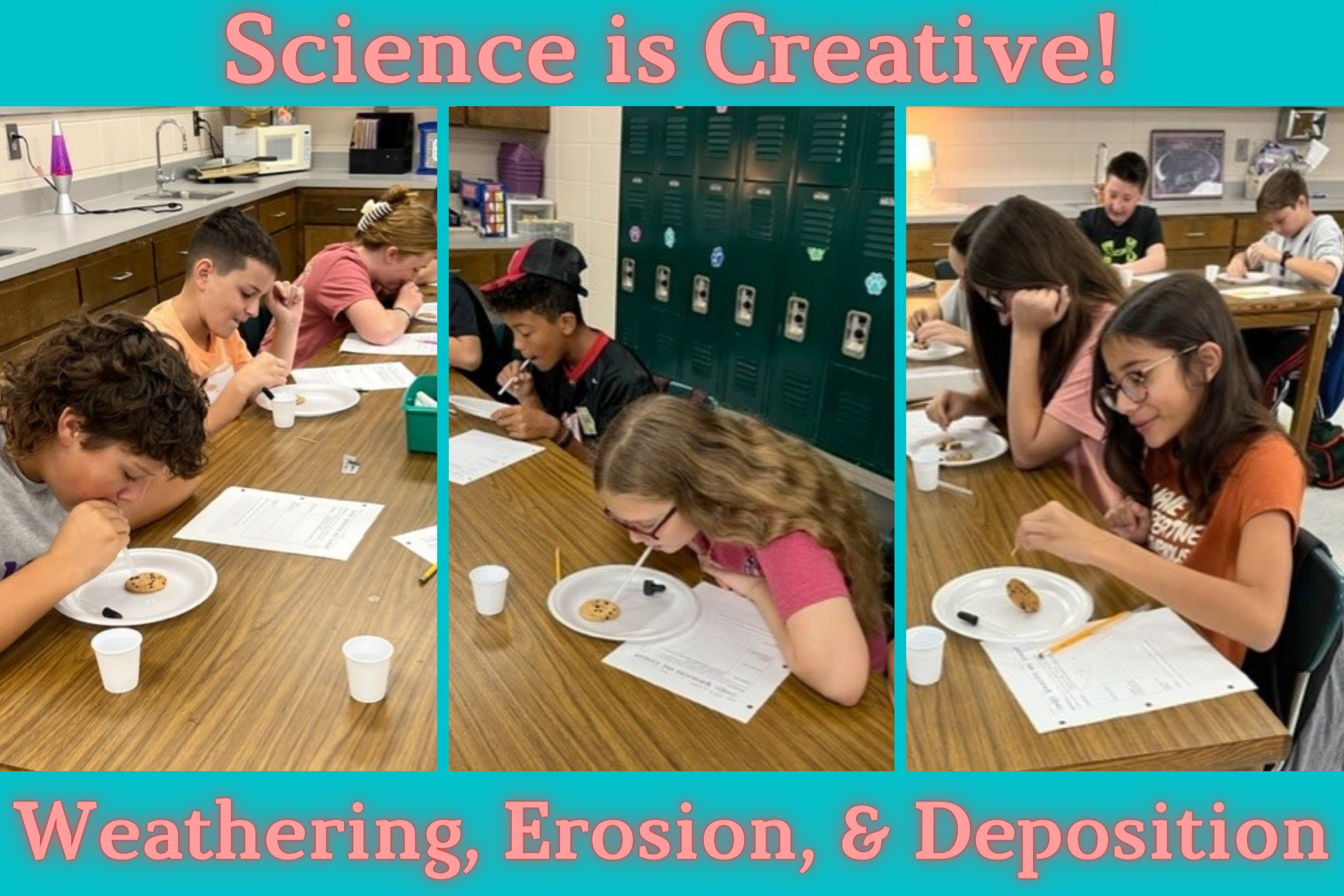 Students in Mrs. Thomas' Physical Science class were challenged to determine the velocity of a constant motion car and then calculate the distance it would travel in a given period of time. Warner Robins High School students, Seleah Freeney, Deshara Ezell, & Montez Cato had a perfect result!
Click on the photo to see the car reach the predicted distance at exactly 4.5 seconds!