Schools Added to GaDOE GA Reward Schools List
On Dec. 19, the Georgia Department of Education announced additional 2019-2020 Reward Schools. With the addition of Huntington Middle School and Shirley Hills Elementary School, Houston County has six schools on the Reward Schools list. Previously announced were Centerville Elementary, Eagle Springs Elementary, Morningside Elementary and Tucker Elementary.
This designation is awarded to the top five percent of the greatest-improving Title I Schoolwide schools in Georgia. Reward Schools also maintain the performance of their economically disadvantaged students, students with disabilities and English learners.
To read the complete news release, please follow this link.
FMMS and PMS Win Region Academic Bowl and advance to State
Feagin Mill Middle School and Perry Middle School won the Region 8 Professional Association of Georgia Educators (PAGE) Academic Bowl for Middle Grades. The two teams qualified to represent the region at the PAGE Academic Bowl State Championship Competition on Jan. 25, 2020, at Georgia College & State University in Milledgeville.
Bonaire Middle and Mossy Creek Middle won region runners-up. Teams from Bibb, Peach, Jones and Houston Counties competed at this Bowl.
To read the complete news release, please follow this link.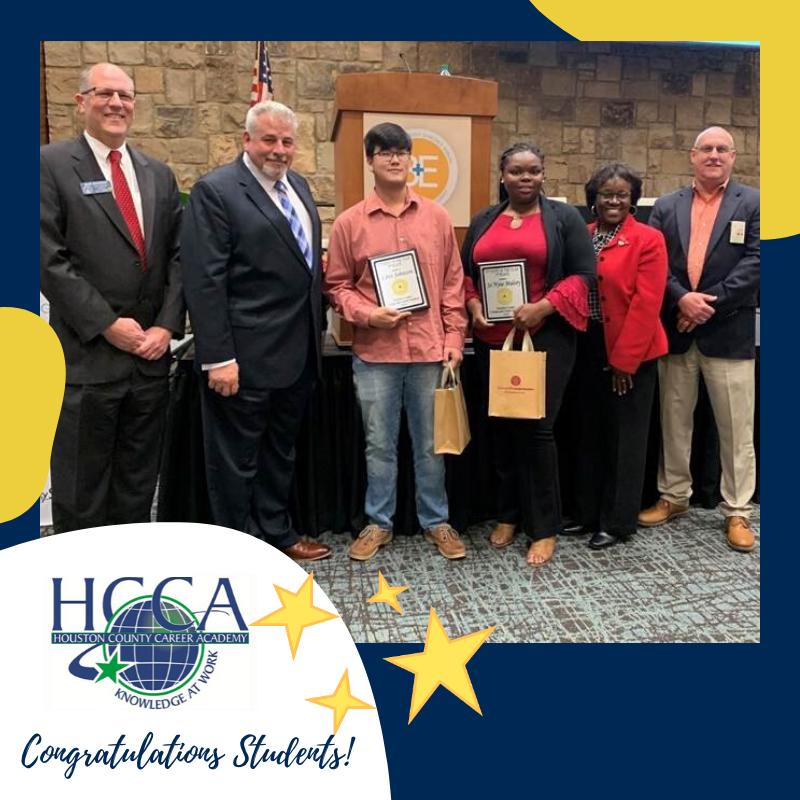 Houston County Career Academy Student Named Georgia Student of the Year
Two Houston County Career Academy (HCCA) students won state awards at the 12th Annual Georgia Business and Education Summit held Dec. 9 in Gainesville. Ja'Nyia Maloy, a senior at Warner Robins High School, was named Georgia's Student of the Year. Levi Johnson, a senior at Northside High School, won third place for Student of the Year.
The Houston County Career Academy is located at 1311 Corder Road in Warner Robins. Phelps may be reached at Sabrina.Phelps@hcbe.net.

To read the complete news release, please follow this link.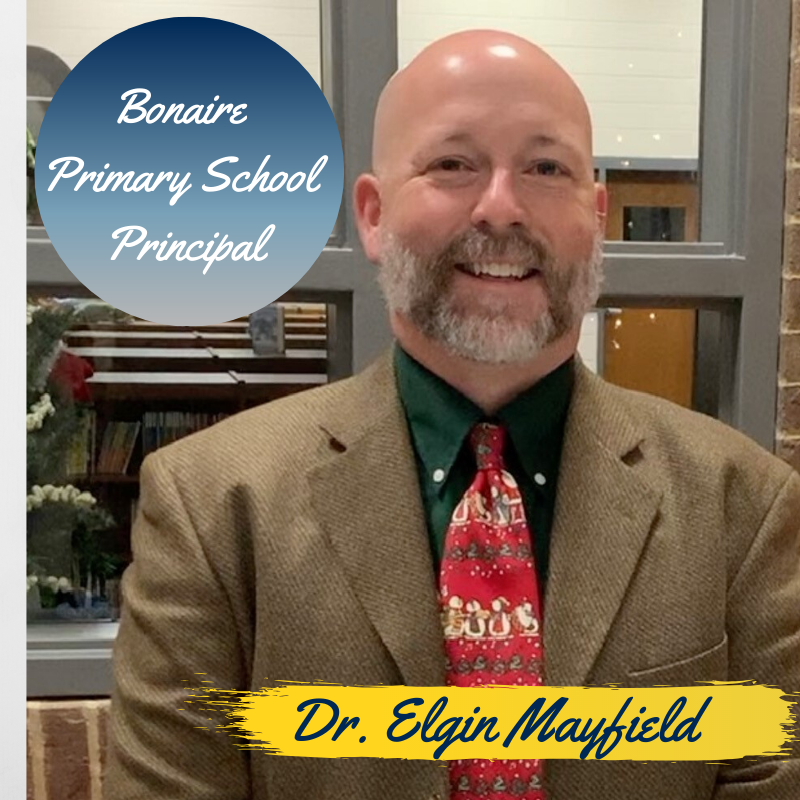 Dr. Elgin Mayfield Appointed Principal of Bonaire Primary School
The Houston County Board of Education appointed Dr. Elgin Mayfield as principal of the new Bonaire Primary School (BPS). Dr. Mayfield currently serves as the principal at Langston Road Elementary School. Bonaire Primary School will open in time for the 2020-2021 school year.
"I am very flattered and excited that our school system has entrusted me to open the new Bonaire Primary School," commented Dr. Mayfield. He has been with the school district for more than 23 years and looks forward to continuing his career at BPS.
The address for Bonaire Primary School is 533 Thompson Mill Road in Bonaire. For more information, please contact Dr. Mayfield at Elgin.Mayfield@hcbe.net.

To read the complete news release, please follow this link.