The cost of software can be expensive, but there are lots of free alternative options on the market that can be used. Here is a list of software that can be downloaded at home on your personal computer that is compatible with the software our educators use within the school system.

Also on the list are free options for protecting your home computer from viruses. Antivirus software is an essential part of any computer workstation, so protect your data and make sure your software is up to date.

We will add to this list as free options become available and known to us. If you have a suggestion let us know and we can add it to this list. (webmaster@hcbe.net)

We hope you find this helpful.

-Technology Services
HCBOE Offers Students Free Microsoft Office Pro Plus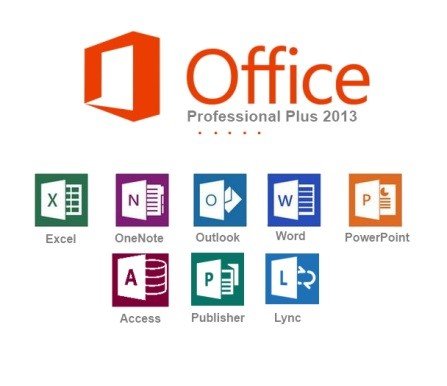 HOUSTON COUNTY, GA – The Houston County School System, in collaboration with Microsoft, is excited to provide all middle and high school students, faculty and staff up to five free downloads of Microsoft Office 2013 Pro Plus for personal use. This is a full Office suite which includes: Word, Excel, PowerPoint, OneNote, Access, Publisher, Outlook and Lync.



A school email address is provided to all secondary students. This hcbe.net email address must be provided to receive a valid install license. To access the free software, school members need only visit http://goo.gl/mq5lcQ to install the software on up to five devices. Detailed instructions are provided at http://goo.gl/45k7vs.



For more information, students or parents may contact their schools.
Word Processing Software

Libre Office:
LibreOffice is the free power-packed Open Source personal productivity suite for Windows, Macintosh and Linux, that gives you six feature-rich applications for all your document production and data processing needs: Writer, Calc, Impress, Draw, Math and Base. Support and documentation is free from our large, dedicated community of users, contributors and developers. (Download Page)

Apache Open Office:
Apache OpenOffice is the leading open-source office software suite for word processing, spreadsheets, presentations, graphics, databases and more. It is available in many languages and works on all common computers. It stores all your data in an international open standard format and can also read and write files from other common office software packages. It can be downloaded and used completely free of charge for any purpose. (Download Page)

Abiword:
AbiWord is a free word processing program similar to Microsoft® Word. It is suitable for a wide variety of word processing tasks. (Download Page)

Scribus:
Scribus "brings professional page layout to Windows, Mac and Linux desktops with a combination of press-ready output and new approaches to page design.
Underneath a modern and user-friendly interface, Scribus supports professional publishing features, such as colour separations, CMYK and Spot Colour support, ICC colour management, and versatile PDF creation. (Download Page)

Microsoft Works Convertor:
Open, edit, and save documents in the Works Word Processor file format supported by Works versions 6, 7, 8 and 9. This download requires Windows Installer version 3.1 or higher. (Download Page)
Graphic Design Software

Gimp Shop:
GIMPshop is a modification of the free/open source GNU Image Manipulation Program (GIMP), intended to replicate the feel of Adobe Photoshop. Its primary purpose is to make users of Photoshop feel comfortable using GIMP. (Download Page)

Paint .Net:
Paint.NET is free image and photo editing software for computers that run Windows. It features an intuitive and innovative user interface with support for layers, unlimited undo, special effects, and a wide variety of useful and powerful tools. An active and growing online community provides friendly help, tutorials, and plugins. (Download Page)
Anti-Virus Software

Security Essentials:
Use Microsoft Security Essentials to guard against viruses, spyware, and other evil software. It provides real-time protection for your home or small business PCs. Microsoft Security Essentials is free* and we designed it to be simple to install and easy to use. It runs quietly and efficiently in the background so you don't have to worry about interruptions or making updates. (Download Page)

AVG:
Free antivirus for personal use, they have some upgrade options, but there free version works very well. (Download Page)